Maintaining the correct pallet stock levels throughout the year.

Extend the life of your pallets.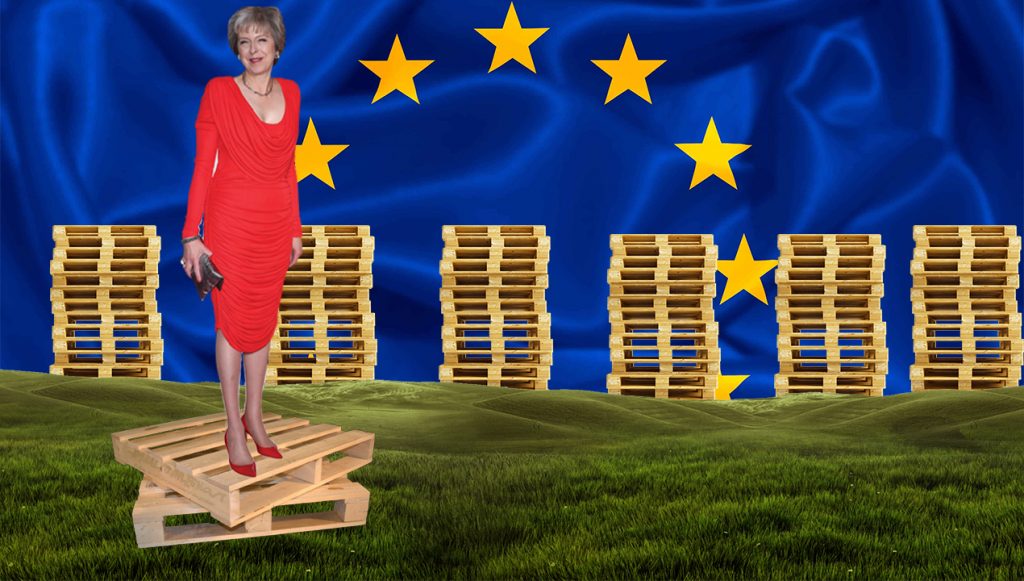 Great Britain faces a pallet crisis if there is a no-deal Brexit
T here is no hiding from Brexit, especially in the Pallet industry where we literally provide the stable base that all commodities are transported on. The Guardian newspaper reported that our government is holding talks with major European pallet distributors after realising that the UK has a dire shortage of the "right sort" of pallets to import and export goods in the event of a no-deal Brexit. The Department for Environment, Food and Rural Affairs are holding meetings with distribution industry representatives about how to keep household goods moving to and from our supermarkets if the UK crashes out of the EU later this month. If the UK leaves the EU without a deal the overwhelming majority of wooden pallets, used to transport a vast range of consumer goods from breakfast cereal to pet food, beer & chocolate, will not meet strict EU rules designed to stop the spread of bark beetles and other pests.
Here at Beamish Recycled Pallets, we recognise the importance of safeguarding the quality of the pallets that we produce. A certain amount of regulation is a good thing,
If the pallets are prevented from transiting between the UK and the 27-country bloc that is the E.U the millions of tonnes of goods they carry will not be able to be transported which could potentially lead to food shortages. More than 3m pallets move between the UK and EU every month. "In the event of no deal, all WPM [wood packaging material] moving between the UK and the EU must meet ISPM15 international standards by undergoing heat treatment and marking," Defra which is the department for environment, food and current affairs said in an official notice last week. "All WPM may be subject to official checks either upon or after entry to the EU."
The notice sparked concern among distributors and hauliers who asked for a meeting with officials. Business Insider first reported details of the meeting due to be held on Tuesday. A spokesperson for Defra said: "We have been meeting weekly with representatives from the food and drink industry for many months to help prepare for all scenarios as we leave the EU. "As part of those meetings we have discussed a range of issues relating to the import and export of our goods, including pallets.
Here at Beamish Recycling we are putting workflows in place to ensure that we will able to keep supplying our customer base efficiently no matter what Brexit throws at us
DENNIS KITT
---