Introducing the Cekamon Pallet stripping machine.

Special Offer
Welcoming a brand new kiln for Beamish Recycled Pallets.
Our biggest investment to date as we are now able to produce ISPM-15 pallets on-site..
Our new kiln was awarded as a joint venture with the Welsh Government. The Kiln means that we are now able to up our production to 900 pallets per day.
We can heat treat a larger cross-section of timber products bettering most facilities in the UK thus really furthering the production of timber treatments in Wales. Until our intervention, many customers would have needed to send their pallets over to Europe for heat treatment and due to the current weakness of the pound that cost has dramatically increased over the past several years.
We welcome all commercial enquiries for our new ISPM-15 heat-treated pallets.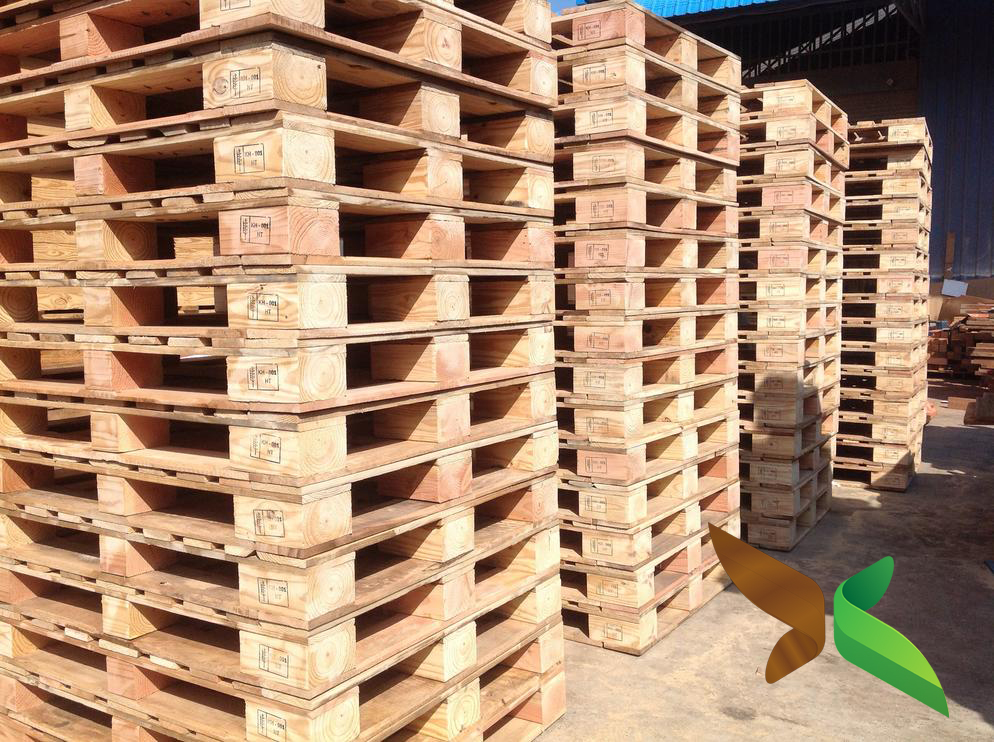 It also means superb build quality – not just for packing crates and boxes, but for any wood packaging that needs to be ISPM 15 compliant for sending throughout Europe. Most importantly it is great for the environment, too. As you can see from our site being renewable and caring for the environment for our future generations is our paramount concern. Our heat treating Kiln is energy-saving with low NOx emissions. So bring down your hardwood or softwood in any size – we can treat wood with up to 200 x 200mm cross-sections, and anything up to five metres in length!
What is ISPM-15?
ISPM-15 (International Standards for Phytosanitary Measures No. 15) pertains to the requirements for wood packaging crossing international boundaries. It is an International Phytosanitary Measure which is undertaken by the International Plant Protection Convention (IPPC). ISPM-15 addresses the international shipment of solid wood materials that are thicker than 6 mm. It can be met through approved heat treatment and fumigation treatment. Other emerging treatments include dielectric heat as well as steam and vacuum.
The main purpose of ISPM-15 is to prevent the spread of insects and disease that could have a negative impact on plants and ecosystems as a result of solid wood packaging used in the international transport of goods. It covers vessels, aircraft, vehicles, containers, storages areas, soil and other materials and objects that can spread and harbour pests. The IPPC ISPM-15 standard is undertaken by the recommendations of many member countries that have found the origin of harmful pests in the transportation of non-fumigated or non-heat-treated solid wood packaging.